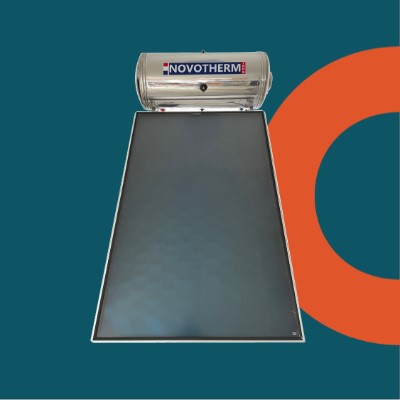 Novotherm

Novotherm 200L

The 200 litre Novotherm solar water heater is ideal for up to six people. Novotherm stainless steel solar water heaters are manufactured from premium materials in order to enjoy high efficiency and a long service life. The heater has excellent high and low-temperature resistance and is very resistant to corrosion.
Availability: In-Stock
Category:Solar Water Heater
Warranty: 10 Years Warranty
Code: P-0261
Brand: NOVO
Bajada New Energy has been supplying and servicing Novotherm solar water heaters for the past 15 years in Malta. Novotherm Solar Water Heaters have a reputation for lasting well past their warranty periods and are considered to be some of the most reliable solar water heaters on the market. With Novotherm Solar Water Heaters you actually recover, through savings, your investment quicker than you do on than a PV system. These solar water heaters are an environmentally friendly improvement to your home or business.
This passive solar water heating system includes a storage tank, solar collector and an element that can be used when the weather is not warm enough, which is about one week out of the year. Other technical specifications for this unit include:
Ideal for: up to four to six people
Boiler Capacity: 200 litres
Tank Material: Stainless Steel 316L
Pressure: 10 Bar
Number of Panels: 1
Warranty: 10 Years with a government grant
Price includes installation and lifter up to 3 stories