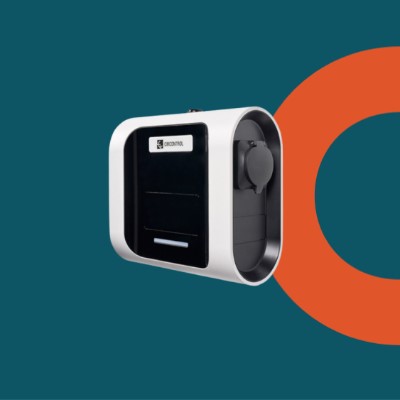 CIRCONTROL

WALLBOX eNEXT T 3PHASE

The CIRCONTROL eNext T Electric vehicle charger connects to a 380V AC. The EV charger is currently instantaneously adjustable and anytime between 10A and 32A via the HiCharger. You can also program it according to your peak hours using its application.
Category:EV-Charger
Code: P-0317
Brand: CIRCONTROL
Main features
Adjustable Bluetooth connection through the HiCharger app,
Adjustable charging intensity between 10A and 32A, via the application,
Log-phase and three-phase 32A 220V / 400V,
IP54 and IK10: splash and shock resistant,
Type 2S plug: safety shutter socket,
Wall mounting kit included.
Physical Specs
Colour: White black
Dimensions: P200mm x L355mm x H315mm
Weight: 4 Kg
Material Plastic
Charge Socket: Type 2S
Connectors: 1
Attached Cable: No
Shutter: Yes