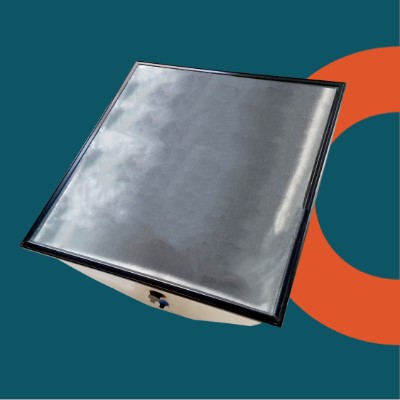 BNE

Eco Solar 80L

This compact solar water heater is ideal for boathouses and caravans. Due to its 80-litre capacity, it is recommended for up to two people. This solar water heater is easy to install and requires very low maintenance.
Availability: In-Stock
Category:Solar Water Heater
Code: P-1064
Brand: N
The eco solar water heater is ideal for outdoor settings such as boat houses or caravans. It can also be used domestically for two individuals that don't consume more than 80 litres per day. A heating element is not included with this solar water heater model; however, it can be purchased separately.
Technical specifications of this unit include:
1m x 1m floor area

1m collector surface area

Galvanised steel structure

Glazing 4MM Glass

Aluminium Profile Sealed

Parabolic Concentrating Reflector

Marine FibreGlass Exterior casting

Rock Wool Insulation Fibre

Hot Dip Galvanized Steel Structure 15MM/22MM Cold & Hot Water Supply 32MM Service Connection Prepared for Heating Element

80 litre Capacity

Total weight 130KG(Filled)