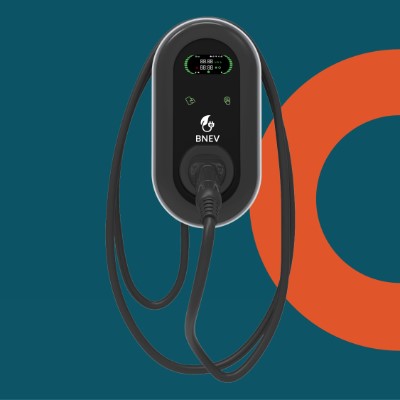 BNE

22kw Smart EV Charger with Type2 cable
Category:EV-Charger
Code: P-1107
Brand: N
Revolutionise your electric vehicle charging experience with the BNEV Smart Charger. Designed to seamlessly integrate into your daily routine, this cutting-edge charging solution offers unparalleled convenience and speed. Say goodbye to long charging times and hello to the future of efficient energy transfer. Enjoy rapid charging speeds that minimize downtime and maximize your driving pleasure. The BNEV Smart Charger ensures your EV is ready to hit the road in record time.
Highlighted Features:
High-Speed Charging

: Say farewell to long charging hours. BNEV Fast charging, ensures you spend less time plugged in and more time on the open road.
Universal Suitability

: Designed to accommodate all major EV brands, the BNEV is your go-to charging companion for diverse electric vehicle models, making it ideal for both personal use and public charging stations.
Smart Integration

: Seamlessly control and track your charging sessions remotely through the mobile app. Get real-time updates, schedule charging times, and manage your EV's power effortlessly.
Sleek Design

: Designed to complement your lifestyle, the BNEV boasts a modern and sleek aesthetic. It's compact form and durable build make it a stylish addition to any home or charging station.
Easy Installation

: With user-friendly installation instructions, setting up your BNEV is a breeze. Get ready to power up your EV powered vehile hassle-free.
Upgrade your charging setup today with the BNEV Charger. Embrace the future of electric driving while enjoying speed, style, and sustainability in one exceptional package. Your journey towards effortless EV charging starts now.